St Paul
At Beautiful Ama Acupuncture, we believe that everyone has a beautiful, healthy person within themselves. We help your body access its inner wisdom to heal through acupuncture, herbal medicine, and food therapy.

Our passions include anti-aging and weight loss treatments through Cosmetic Acupuncture, as well as treating pain of all types and emotional disorders including depression, anxiety, sleep issues, eating disorders, OCD, and stress. We speak both English and Spanish.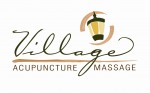 We are the premier location in Highland Park MN for professional acupuncture and therapeutic massage. Our goal is to provide the highest possible quality of health care and to enhance the life of each and every person who steps through our doors. We are dedicated to providing effective Therapeutic Massage, Hot Stone Massage, Lymphatic Drainage, CranioSacral Therapy as well as Acupuncture and all of the modalities of Traditional Chinese Medicine. We offer superior service, exceptional expertise and we strive for great results at each visit.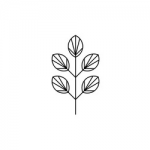 Welcome to Apricity Acupuncture in St Paul.

We are committed to helping you awaken your body's natural healing intelligence & restore balance in as few treatments as possible. This is achieved through a combination of treatment approaches that may include acupuncture, nutrition therapy, herbal medicine, movement, & breath. We never require ongoing treatments or maintenance, but many patients choose to continue regular care because they feel more balanced, calm & recharged when they do.

We will never judge or criticize the decisions you make regarding your health care. We work with people who use a combination of natural & conventional medicine, as well as those who prefer a solely holistic approach. Regardless of your approach, we are committed to helping you achieve optimal health.

We strive to maintain integrity with our patients. We provide recommendations based on your individual needs--never more, never less. We treat patients with dignity and respect. We are committed to listening to you. We believe in open, honest communication in order to help you reach your health & wellness goals.

|>> We treat:

* All acute & chronic physical, mental, & emotional symptoms including pain, illness, anxiety & depression

|>> We specialize in:

* Women's Health & Reproductive Wellness // fertility, infertility, pregnancy, gynecological health, menstrual disorders, hormone imbalance, perimenopause, & menopause
• Trauma, PTSD, grief, depression, anxiety, panic disorders
* Autoimmune, digestive, & thyroid disorders