Springer Acupuncture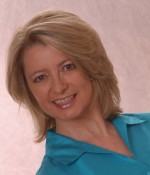 Business Name:
Springer Acupuncture
About:
I am board certified as a licensed Acupuncture Physician in Florida. I have a Bachelor in Health Sciences and Masters in Oriental Medicine from Dragon Rises College of Oriental Medicine. I have loved studying what the U.S. terms as "alternative healing" all of my life.
More:
In my practice I use needling, cups, moxa, low level cold laser, herbal formulas and nutritionals. I do lifestyle consultations and absolutely love what I do and love helping my patients have a higher quality of life. I particularly love treating women's issues such as endometriosis and menopause, and back pain and sciatica. But i love it all!