Balance Method Acupuncture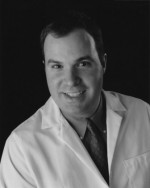 About:
Dr. Dorrance "Chip" Sexton DOM L.Ac., owner & acupuncture physician at Palm Beach County Acupuncture is pleased to bring over a decade of experience as a healthcare practitioner to Delray Beach, Florida. Chip has spent the past several years lecturing on acupuncture, Chinese herbs, health and wellness to audiences around the world. He has helped thousands of patients to be free from pain and experience abundant energy & optimum wellness. Call today to schedule a free 15 minute consultation to find out how acupuncture and Chinese medicine will benefit you.


About:
We provide high-quality acupuncture at an affordable price, by offering individualized treatments in a quiet community setting. You choose what you can afford to pay on a sliding scale from $20 - $40.