Jessica Zerr Acupuncture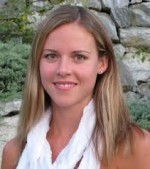 Business Name:
Jessica Zerr Acupuncture
About:
Jessica Zerr is a Registered Acupuncturist and Kinesiologist in Vancouver, British Columbia. She focuses on treating sports injuries & muscle and joint pain. Conditions such as tennis elbow, achilles tendonitis, sciatica, shin splints and rotator cuff injuries, respond very well to acupuncture. Her goal is to help patients heal as quickly as possible so they can get back to doing the things they enjoy most in life.