Charleston
About:
Hilton Acupuncture is a Traditional Chinese Medicine (TCM) clinic located in Charleston, SC offering acupuncture, cupping, moxibustion, Chinese herbal medicine, and TCM nutrition to address your healthcare needs. It is owned by Licensed Acupuncturist and Mount Pleasant native Monica L. Hilton.

Monica attended Yo San University of Traditional Chinese Medicine in Los Angeles, California and completed their four year Master of Acupuncture and Traditional Chinese Medicine program with honors. She is a nationally certified Diplomate of Oriental Medicine by the National Certification Commission of Acupuncture and Oriental Medicine (NCCAOM) and is licensed to practice in the states of South Carolina and North Carolina. Monica provides treatments for various conditions including but not limited to acute and chronic pain, insomnia, night sweats, common cold, hot flashes, anxiety, depression, vision disorders, digestive issues, and stress.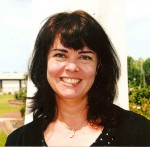 About:
Heal faster, feel better, live your life! Christine Ruffing of Infinity Acupuncture & Sports Medicine, LLC tailors each treatment to your body's needs. Christine completed over 2100 hours of Master's coursework in Classical Chinese medical theory and successfully passed national competency exams. She also trains and studies with internationally known Zheng Gu Tui Na in New York City. She is licensed in both SC and NC and is a nationally certified Diplomate of Acupuncture.
About:
Charleston Acupucnture is a small, privately owned clinic in the heart of downtown Charleston, SC. We specialize in fertility and women's health, gastrointestinal dysfunction, headaches, allergies and musculoskeletal pain. We also work closely in conjunction with Khouri Chiropractic and Palmetto Primary Care Physicians providing optimal health and synergy to our medical practices.