Newburgh

About:
Joyce Leung Lilly specializes in men and women's health, mental health and addictions. She treats a wide range of concerns – from back pain to emotional concerns, such as anxiety and depression. Joyce is a licensed acupuncturist in the state of New York and is board-certified by the National Certification Commission for Acupuncture and Oriental Medicine (NCCAOM). She received her Doctorate and her Master of Science degree in Acupuncture at the Pacific College of Oriental Medicine in New York.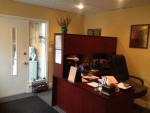 About:
I am an accomplished alternative healthcare professional, with over 22 years of hands on experience in the bodywork field. I am passionate about acupuncture because of what it has done for me personally, and the positive results that I have witnessed for so many of my patients. It is important to me as your practitioner, to provide a treatment plan that is unique to you, and supports your health goals. I usually ask that you commit to 3 treatments. Generally, results are experienced by then. At that time we will re-evaluate and determine which course of action is best.

I have been a licensed acupuncturist since 2003. My training includes TCM, Japanese and Acupuncture Physical Medicine. APM is a unique needle technique taught at Tri-State College. This technique uses a motion that releases muscle constriction and trigger points, thereby promoting the free flow of Qi. My experience includes treating a variety of medical conditions including but not limited to anxiety, depression, muscular conditions, sciatica, neck and back pain, tendonitis, asthma, headaches, neuropathy, sleep disorders, skin conditions and fertility. Primarily I use needles, but may also use cupping, guasha, and massage. I have experience with adults as well as children. I also take no-fault insurance and participate in some private insurances.