Women's Natural Hormone Clinic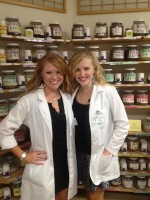 Business Name:
Women's Natural Hormone Clinic
About:
April Frerking is a Licensed Acupuncturist in California, Missouri, & Arkansas. MSTOM completed at Pacific College of Oriental Medicine in San Diego, CA. Doctoral Candidate at Yo San University, located in Los Angeles, in the Women's Health specialty cohort. Expected graduation May 2015.
More:
Utilizing ancient wisdom to treat modern day patients on a daily basis. At our clinic we strive to approach each patient's health concern with the intention of getting results quickly and efficiently. By using tongue, pulse, and laboratory testing we are able to get a clear picture of the root cause leading to the symptoms being experienced. This allows custom treatment plans, including acupuncture and herbal formulas, to be created for each patient.