Old Bridge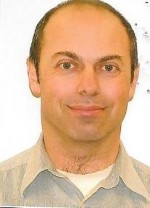 I started my study of Acupuncture in 1996 in Ukraine, with Professor Yarotskaya, MD., PhD, in Kharkov, Ukraine.

Graduated from Eastern School of Acupuncture, NJ in 2009.

Diplomate of Acupuncture (NCCAOM) in 2010.

New Jersey State Board of Medical Examiners Certified in Acupuncture in 2010.

I am an Author of 500 pages Yoga Philosophy book (ISBN: 966-521-122-6). The book was published in Ukraine in 1998.