Alban Acupuncture and Herbs Clinic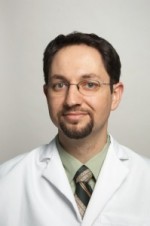 Business Name:
Alban Acupuncture and Herbs Clinic
About:
Joseph Alban is a New York Licensed Acupuncturist and Board Certified Herbalist providing the highest quality Acupuncture and Chinese medicine care tailored to your needs. Joseph completed a hospital residency at the First Traditional Chinese Medicine Teaching Hospital of the Hunan University of Traditional Chinese Medicine in 2006. He trained with leading physicians in the acupuncture, Chinese medicine dermatology, and tui na (medical massage) departments. In addition to clinical training in China, he has worked at Lutheran Medical Center in Brooklyn, New York. In 2012, he received the Traditional Chinese Medicine Dermatology Diploma from world renowned expert Mazin Al-Khafaji.
More:
Our practice focuses on helping people with chronic pain, skin conditions, Chronic pelvic pain, and improving overall wellness.