The Healing Point, LLC.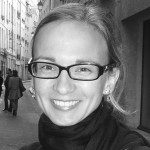 Business Name:
The Healing Point, LLC.
About:
Cindy holds a masters degree in acupuncture and Oriental medicine from the New England School of Acupuncture, the nation's oldest Oriental medical college. She also holds a Bachelors of Science in biology from Queens University in Kingston, Ontario.

While Cindy treats a wide range of conditions, she has built her practice around an expertise in woman's health, including fertility, menopausal symptoms and beyond. She works closely with the reproductive clinics in the area to give her patients the best care possible. She has always believed that knowing how to help patients starts with knowing them as people, so she can design a treatment plan that's truly right for their individual needs.

Although acupuncture and herbology are cornerstones of treatment, her patients also benefit from her knowledge of Eastern nutrition, Chinese medical massage (tuina), moxibustion, cupping and gua sha.

Cindy is fully licensed in the state of Connecticut and is nationally certified by the National Commission for Certification of Acupuncture and Oriental Medicine (NCCAOM) in both acupuncture and Chinese herbal medicine. She is a member of the American Association of Acupuncture and Oriental medicine and the Connecticut Society of Acupuncture and Oriental Medicine. She also holds certification in acupuncture facial rejuvenation.