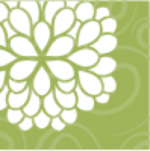 About:
Acupuncture, massage, Chinese herbal medicine and bodywork techniques for health and wellbeing.
More:
Practicing in Shaftesbury, Dorset, near the borders of Wiltshire and Somerset and within easy reach of Salisbury, Warminster, Sherborne, Blandford and surrounding areas.
I have over 28 yrs of experience within complimentary medicine, including remedial manage, cranial therapy and gentle alignment techniques which compliment Acupuncture treatments well, especially with pain and injury and stress related problems.
Please look at my website and Facebook page for more information about how acupuncture can help you.