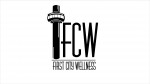 About:
Melissa West LAc, LE is the founder of Beautypuncture® Cosmetic Acupuncture System and owner of First City Wellness in Oregon City, Oregon. She is a dual-licensed acupuncturist and aesthetician who specializes in helping people look and feel better about themselves.
More:
I strongly believe that everything in our world and beyond is interconnected and that everything happens for a reason. I also believe that our bodies have the innate capacity to heal themselves, but with the increasing demands of our modern society, we lose sight of this truth. Acupuncture and Oriental Medicine helps remind us of our own healing potential, and assists in restoring the natural balance of our mind, body and spirit and strengthens our connection to ourselves.
I believe that access to care should not be judgmental in any way and it is my goal to provide safe access to healthcare for all shapes, sizes, colors and orientations. Much of the same can be said for my philosophy on skincare. I believe true beauty starts on the inside and by unlocking your own healing potential, (and combining it with scientific advances) you can achieve that perfect balance; a balance which is reflected by the glow, elasticity and overall health of great skin.