Herbal therapy
About:
Acupuncture and massage clinic conveniently located on the corner of Booth and Clarke St in Milwaukee Wi.
About:
Steven has been a holistic health practitioner for almost 30 years starting out as a massage therapist and then becoming an Acupuncturist and Herbalist. He has studied homeopathy and Integrative Medicine since 2007 with Dr. Gerard Gueniot, from France and Dr. Robert Abell from California. In 2011 he began studying Auricular Medicine and Auricular Acupuncture with Dr. Raphael Nogier from Lyon France.
Steven offeres acupuncture, European herbal remedies, homeopathy, nutritional supplements and consults and lifestyle consults in his practice. To schedule and appt. or a consultation he can be reached at 443-838-3141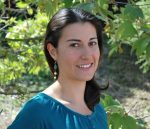 About:
I am an Acupuncturist and Herbalist accustomed to treating a wide variety of conditions ranging from chronic and acute pain, to allergies, to hormonal imbalances associated with menopause and autoimmune disorders, to palliative care for cancer patients, as well as insomnia and anxiety. My main goal is to provide thorough, yet gentle patient-centered care regardless of age or ailment.
I utilize a variety of techniques in each session such as Gua Sha, Cupping, Auriculotherapy, Electroacupuncture, Moxabustion, TuiNa bodywork, Passive stretching, Eastern nutritional and lifestyle advice, and herbal therapy.