Tuina Bodywork
About:
Charles Cannon, LAc is a Licensed Acupuncturist and Chinese Herbalist, operating in the Gorge (Columbia River Gorge) with two offices in Hood River and Mosier, OR.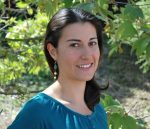 About:
I am an Acupuncturist and Herbalist accustomed to treating a wide variety of conditions ranging from chronic and acute pain, to allergies, to hormonal imbalances associated with menopause and autoimmune disorders, to palliative care for cancer patients, as well as insomnia and anxiety. My main goal is to provide thorough, yet gentle patient-centered care regardless of age or ailment.
I utilize a variety of techniques in each session such as Gua Sha, Cupping, Auriculotherapy, Electroacupuncture, Moxabustion, TuiNa bodywork, Passive stretching, Eastern nutritional and lifestyle advice, and herbal therapy.