electroacupuncture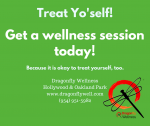 About:
Dr. Réquel Lopes, AP is the owner and healing practitioner at Dragonfly Wellness in Hollywood and Fort Lauderdale, FL. She earned her graduate degree in Acupuncture and Traditional Chinese Medicine from the prestigious AOMA Graduate School of Integrative Medicine, in Austin, Texas. She is a licensed acupuncture physician in the state of Florida and board certified by the National Certification of Oriental Medicine Diplomat of Oriental Medicine (NCCAOM) in Oriental Medicine. She obtained her undergraduate degree at Barnard College of Columbia University in Psychology. She is a member of Florida State Oriental Medical Association.

She has been treating patients for the past 10 years. As a licensed Acupuncture Physician, she brings her extensive experience to her patients by using an integrative care approach. She uses various modalities in combination, to best address her patient's needs. This comprehensive approach may include acupuncture, cupping therapy, Chinese herbal formulations, as well as lifestyle counseling to restore balance and promote optimal health for the body, mind, and spirit. She incorporates various styles and techniques with her gentle needling treatments –Traditional Chinese Medicine, Five Element, Esoteric Acupuncture (Sankey Acupuncture), Master Tung Style, Dr. Tan's Balance method, and Neuro-acupuncture from Dr. Hao.

Dr. Lopes treats successfully a wide variety of pain, insomnia, emotional, digestive issues, headaches, gynecological and fertility challenges, insomnia and emotional issues. She is fueled by her passion to help people to truly take hold of their health and wellness. She is successful because she listens and empowers each one to reach their goals.

Dr. Lopes give back to her community in many ways. She participates in health fairs, fundraising events and she is the chair of the HIV Planning Council and a board member of The Poverello Center, one of the largest food banks in Broward County. She is a firm believe in a holistic approach to healthcare, which includes personal and community healing.