Divine Resonance Health Center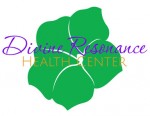 Business Name:
Divine Resonance Health Center
About:
DahVid Weiss, L.Ac.,PhD.,has over 25 years professional experience within Holistic environments. He is an old soul who started his personal journey of self-discovery and enlightenment many years ago, which organically shape-shifted into the professional calling of Asian Medicine. A multi-modality healer, teacher and mentor, DahVid's Certified Acutonics® PLAYSHOPS/classes are known to be dynamic, healing and exciting to keep your enthusiasm ready to go out and TUNE the world, helping heal one by one. He also holds electives in Taoist Qi-Gong , Medical Qi-Gong and Toning.

Divine Resonance Health & Research Center, is of service to the community at large to HEAL, HARMONIZE and BALANCE YOUR Being. He has travelled to vast places to activate people and portals with Crystal Tone Alchemy Bowls and Elohim Toning. He actively does research on how Toning and Sound effect one's life.DahVid is known for his deep compassion and ability to assist people on their journeys by working through the heart chakra. Most recently he has become a Lightwave Matrix Certified Practitioner 2013.