Orthopedic acupuncture
About:
Feel, move, and look better at EVOLVE Acupuncture & Wellness conveniently located in Ferndale, Michigan. We are a wellness clinic that specializes in Acupuncture, Chinese herbal medicine, Cupping and Massage therapy.

Acupuncture can help with pain management, fertility support, digestive issues, allergies and general wellness. Cosmetic Acupuncture can help you look your best.

We have a team of healthcare practitioners, each with over 10 years of experience, that practice inside EVOLVE Acupuncture & Wellness:

• Mike Tocco, Licensed Acupuncturist
• Kat Barber, Licensed Acupuncturist
• Candace Belinc, Massage Therapist

Give us a call today. Together we can work toward achieving your health and wellness goals!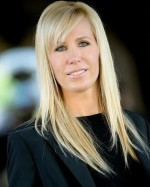 About:
Located in Irvine, in beautiful Orange County, California. My goal is to help people like you live a balanced and thriving life. It has been a pleasure to help thousands of people with medical conditions such as chronic pain, stress, and orthopedic injuries. There is nothing more important than investing in your own health and choosing a lifestyle that fosters vitality and well-being!
About:
Better Health Naturally! Applying wellness of Chinese medicine to the health and wellness challenges of our busy modern lives, we create space for healing for everyone.