Pain Treatment

About:
David LeGar L. Ac is a licensed acupuncturist in the State of Arizona. He received his Master of Science in Oriental Medicine at Phoenix Institute of Herbal Medicine and Acupuncture. David has over three thousand hours of training in both acupuncture and herbs.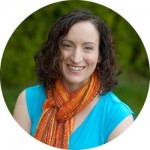 About:
All Ways Well is an Acupuncture & Chinese Medicine practice in Portland, Oregon belonging to Rebecca Hurwood, LAc, MAcOM. Rebecca Hurwood is a licensed acupuncturist dedicated to helping you achieve your health and wellness goals by using a combination of acupuncture, foot reflexology, lifestyle, nutritional and dietary recommendations and Chinese herbology.
About:
Pearl Natural Health, provides naturopathic, acupuncture and Chinese medicine at our clinic in downtown Portland, Oregon. Our naturopathic physicians and acupuncturists are here to help.

Working together with you we design a naturopathic, acupuncture and Chinese medicine treatment program for you to achieve optimal results. The long lasting health benefits will come with treating the root problem of your illness and not just the symptoms.

Pearl Natural Health's complete evaluation, treatment offers results in adrenal stress and fatigue, natural thyroid care, weight loss, detoxification and nutritional cleansing, acupuncture pain treatment, inflammatory bowel diseases, anti-aging medicine and stress reduction.