Kara Acupuncture & Wellness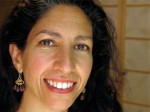 Business Name:
Kara Acupuncture & Wellness
About:
Laura Shahinian Kara brings 20 years of shiatsu (acupressure) therapy and an in-depth knowledge of the meridian system to her acupuncture practice. She has advance certifications from both the Ohashi Institute of Shiatsu in New York and The British School of Shiatsu in London. (1989,1990) She received her Masters degree from Tri-State College of Acupuncture in 2003. Laura has taught at the Snowlion Center Healing School in Provence, France (1997-2000) and was a member of the core faculty of Tri-State College of Acupuncture in New York City from 2003 to 2008. She has studied extensively with Kiiko Matsumoto and recently finished a two year post graduate training in Orthopedic Acupuncture with Matt Callison at the New England School of Acupuncture.

My approach to healing is multidimensional – addressing the body, mind and spirit. My goal is to provide the highest quality acupuncture treatment in a healing sanctuary where people feel cared for and supported; rebuilding strength where there is pain, restoring balance where there is stress and disharmony.