Westchester Acupuncture & Chinese Medicine Clinics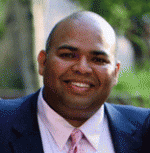 Business Name:
Westchester Acupuncture & Chinese Medicine Clinics
About:
Dr. Dale Roach is a Licensed Acupuncturist and Oriental Medical Physician in New York. Dr. Roach received his medical education from the Unversidad Madre Y Maestra medical college in the Domincan Republic. He also holds a Masters in Oriental Medicine and Acupuncture from the New York College of Health Professions.
More:
Dr. Roach is deeply committed to the care of his patients. His knowledge of both western and eastern medicine obtains the maximum therapeutic results for his patients. Pain management is Dr. Roach's primary focus specializing in back, knee and neck pain . In addition to using his knowledge and skills, he strives to be attentive and supportive to the needs of his patients as he guides them through their healing process.
Call today to begin your healing process.