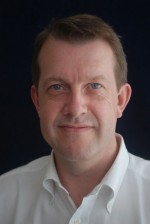 About:
Offering the highest quality of service in a caring atmosphere, the Gilbert Clinic is a comfortable, welcoming environment offering discreet personalized treatment. The Gilbert Clinic maintains highest standards of cleanliness and safety and feels likes a calm sanctuary.

Jonathan Gilbert offers the highest level of practitioner training and expertise. He has studied Asian philosophy, martial arts, bodywork techniques, and Traditional Chinese Medicine for over 25 years. This included a full hospital residential training in Vietnam where he delivered thousands of treatments, working in both inpatient and outpatient settings.
More:
Jonathan Gilbert has decades of experience collaborating and integrating Chinese Medicine with conventional medical treatments in Europe and the United States. He has lectured at the University of Maryland, Georgetown University Medical Center, and Johns Hopkins University.
Mr. Gilbert has excellent communication and rapport with patients. Raised in London, Jonathan is a native English speaker. He speaks French as a second language. Born in Australia and widely traveled, he has lived in the U.S. since 1998. He has a gentle, humorous, and caring manner which sets even the most nervous patient at ease.