Elena LaCasse Registered Acupuncturist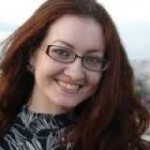 Business Name:
Elena LaCasse Registered Acupuncturist
About:
Elena LaCasse is a Licensed Acupuncturist, Registered with the College of Traditional Chinese Medicine Practitioners and Acupuncturists of Ontario (CTCMPAO). After graduating from The New Earth College in Scarborough, Elena has worked extensively with motor vehicle accident patients, professional athletes and people suffering from chronic pain. Passionate about her work, Elena combines different modalities of Acupuncture such as Gua-cha, Cupping, Electro-acupuncture, Auricular acupuncture, etc. to achieve the best possible results. Through her continuing education, Elena is always looking for new and different approaches to better heal her patient's health problems. She strongly believes that the human body is a complete unit, a self-regulating and self-healing mechanism. She has an eclectic practice where she treats patients of all ages with diverse health problems, but her special interests are women's health, depression disorders, addiction problems, trauma and chronic pain. Also, she is proud to propose to her patient Cosmetic Acupuncture treatment, where she has outstanding results. For more information please visit her web-site www.acupuncture4you.org.