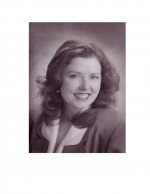 About:
Skilled, Compassionate Care Since 1996
I have practiced acupuncture and Oriental medicine since 1996, after completing my medical training at the Oregon College of Oriental Medicine in Portland, www.ocom.edu, where I earned my graduate degree, Masters of Acupuncture & Oriental Medicine (MAc&OM), following an undergraduate degree earned at Mills University near San Francisco www.mills.edu (BA). Upon successful completion of three national certification exams, I earned my DTOM and DAc designations. I completed additional training in facial rejuvenation, Scenar, Cold Laser Therapy and in advanced acupuncture theory and methods, became a certified Sheng Zhen chi gong teacher and am certified to teach Kundalini Yoga.
More:
Providing compassionate, skilled Oriental medical care since 1996, I have accumulated extensive experience treating chronic and acute back pain, weight issues, glaucoma, menopausal symptoms, bed wetting, infertility, stress reduction, addiction cessation, fibromyalgia, chronic fatigue, reducing side effects of chemotherapy, myasthenia gravis, allergies, post-surgical pain, as well as treating conditions in the World Health Organization statement on acupuncture. Facial rejuvenation treatments also have excellent results.