Xilin Feng Acupucture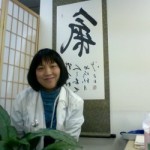 Business Name:
Xilin Feng Acupucture
About:
Xilin F. Jordan is a practitioner of traditional Chinese medicine, holding an NCCAOM diploma, and licensed in three states. She was born and primarily trained in China, and completed four years of further study in Oriental medicine at the Pacific College of Oriental Medicine in New York, where she earned her American degrees and expanded her knowledge of Western medicine as well. In addition, Dr. Jordan absolved a personal apprenticeship with the noted acupuncturist Dr. Zhang Zheng Hai in China, where she continues periodically to work in teams with other doctors at hospitals in Zhu Hai, Shijiazhuang and Nantong, treating conditions such as post-stroke syndromes, Bell's palsy, muscular disorders, head, back, neck, shoulder and wrist pain, and various chronic diseases. In her private practice, Dr. Jordan has also emphasized women's problems, including issues of fertility.