Ancient Traditions Natural Medicine, LLC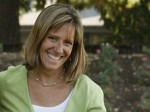 Business Name:
Ancient Traditions Natural Medicine, LLC
About:
Dr. Angela Lambert is a Licensed Acupuncturist and Naturopathic Doctor. As an L.Ac she practices Classical Five Elements Acupuncture, Classical Chinese medicine and TCM, catering each session to each particular patients. Using Chinese herbs and biotherapeutic drainage, Dr. Angela addresses both chronic and acute conditions.
More:
As a Naturopathic Doctor and Licensed Acupuncturist, Dr. Angela is well known for her approach to health through compassionate, encompassing care. Utilizing the best of both modern medicine and ancient methods, Dr. Angela takes the time to discover the true cause of her patients health issues and to teach them about health and balance on many levels. Her patients love her honest, kind and supportive approach and many send their friends and family to see her as well. She works with other physicians and practitioners and keeps the communication clear so that her patients receive the best possible health care.