Northshore Acupuncture Center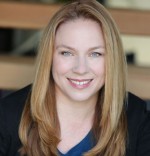 Business Name:
Northshore Acupuncture Center
About:
Locations are in Northbrook, Evanston, and Schaumburg!

Our first priority is getting to know you. Only then can we provide personalized acupuncture treatments to help your body heal itself.

Do you find it difficult to fall or stay asleep? Do you feel overwhelmed, on edge or unable to fully enjoy life?

If you are like many of our patients, you are looking for an alternative approach or complement to conventional medicine. You want to address the root cause of your health issues with minimal side effects.

We have helped many people like you. Our patients are finding solutions to a variety of common conditions including insomnia, anxiety, digestive issues, weight gain, and stress disorders.

Call us today so that you can feel like yourself again!