Harmony + Health Acupuncture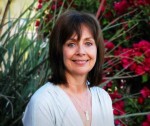 Business Name:
Harmony + Health Acupuncture
About:
Master of Science in Oriental Medicine, licensed and certified in Acupuncture and Chinese Herbal Medicine. Specialties include pain management, sports medicine, stress + insomnia, digestive problems, women's health
More:
I have a Bachelors Degree in Biology from Defiance College and a Masters Degree in Health Services Administration from Arizona State University. My entire career has been spent working within the healthcare system. My knowledge of Western science and medicine coupled with training in Traditional Chinese Medicine allows me to clearly see the strengths and weaknesses of both systems. I believe that patients benefit from optimal usage of both the Western and Eastern traditions and that when used together the patient is the beneficiary.
Masters Degree in Oriental Medicine from Phoenix Institute of Herbal Medicine and Acupuncture. Studied in Chengdu China. Apprenticeship in Sports Medicine with Whitfield Reaves of Boulder Colorado.