David Lerner, L.Ac., PLLC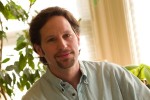 Business Name:
David Lerner, L.Ac., PLLC
About:
David Lerner is a Licensed Acupuncturist in Washington state and he is nationally board certified (NCCAOM) in acupuncture and Chinese herbal medicine. He graduated from the Northwest Institute of Acupuncture and Oriental Medicine in Seattle, Wa with a Masters in Acupuncture in 1994, and a Masters in Traditional Chinese Medicine in 2000.
More:
David received his Diploma in Comprehensive Nutrition from Huntington College of Health Sciences in 2010. In 1997 David completed post-graduate training at the Beijing Cancer Institute and the Chengdu university of TCM where he trained with doctors specializing in oncology, gynecology, gastroenterology and dermatology. David has completed advanced training in integrative oncology with renowned Nutritionist and Master Herbalist Donnie Yance, and he continues ongoing study and regular consultation with him. In addition to maintaining a private practice in Seattle and Olympia, Wa, David was a clinical and didactic faculty member at NIAOM from 2000-2003, and was the staff herbalist at the Kang Wen chronic illness clinic from 1999-2002. He is a guest lecturer at the Jade Institute and Bastyr University. He co-authored a paper in the March, 2000 issue of Clinical Perspectives in Gastroenterology titled "The Use of Chinese Herbal Medicine in Gastroenterology and Hepatology", as well as a paper on vitamin D that appeared in the spring, 2008 issue of the Puget Sound Oncology Nursing Journal. David treats a wide variety of internal and musculoskeletal disorders, with a focus on supporting patients undergoing conventional cancer treatment, hormonal imbalances in men and women, as well as various digestive, skin, autoimmune, mood, weight and gynecological disorders. Additionally, he is very experienced in treating acute and chronic pain conditions. David is very comfortable interfacing with western medical practitioners, has a vast referral network, and a good sense of how to best utilize the various schools of integrative medicine. He is passionate about combining the innate wisdom of Oriental medicine with targeted nutritional/botanical protocols relying on evidence based data. In addition to his training in Chinese medicine, David offers functional nutritional consultations to assist patients in reaching their optimal level of wellness. Evidence based protocols are customized to meet each individual's specific biochemical needs. In Olympia, David works under the supervision of Evan Hirsch, MD (Hirsch Holistic Family Medicine) in a collaborative treatment environment, where state of the art lab analysis is utilized to create a targeted wellness protocol. This service is offered in office or via phone/skype consultations.