Kelly's Points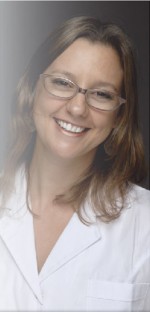 Business Name:
Kelly's Points
About:
*Acupuncture: -Traditional Chinese Medicine -Japanese Acupuncture & Healing -Acupuncture Physical Medicine (Trigger Points) -NADA (Detox Acu.) -5 Elements. Other Modalities: *Reflexology: hands, feet & ears. *Reiki *Feng Shui *Tui Na & Bodywork *Bach flowers for Psicho-emotional conditions.
More:
M. Virginia Kelly, L. Ac. is a New York State, New Jersey and Connecticut Licensed Acupuncturist and owner of Kelly's Points. Virginia is also a Certified Reflexologist, Reiki Master and Feng Shui Consultant who holds certifications in over a dozen forms of healing including: Shiatsu, Bodywork, Iridology, Neuro Linguistic Programming (NLP), Hypnosis and Regression Therapy, Cranio-Sacral therapy, Polarity, Aromatherapy, Tunning Forks, Color-puncture, Iridology, Nutrition, Facial Acupuncture, Bach Flowers and Tui Na, among others. Virginia had worked professionally for Spa # 4, New York, NY; Roosevelt Medical Care Center, Brooklyn, NY; Chiropractic Care, Jersey City, NJ; Spirit Acupuncture, Newark, NJ; Atlas Chiropractic & Rehab Center and Lexington Pain & Rehab. Ctr., Clifton, NJ; Human @ease and her own office in Williamsburg, Brooklyn, NY. Before beginning her studies in Acupuncture, Virginia was experienced in the Chinese elements from her Feng Shui Design practice, which she refers to as "Acupuncture of the Space". Virginia is a former Artist and Tango Dancer who knows the body inside out. It was when she was teaching that she discovered the therapeutic effects of dance and found herself being of therapeutic significance to her clients. Virginia strongly supports the integration of eastern and western medicine, in what she calls the "Yin Yang of health".
Virginia graduated with a Masters degree in Acupuncture from Tri-State College of Acupuncture (TSCA). She is certified by the National Certification Commission for Acupuncture and Oriental Medicine (NCCAOM), by the Council of Colleges of Acupuncture and Oriental Medicine (CCAOM) in Clean Needle Technique and by the Lincoln Medical & Mental Health Center in the use of the NADA protocol (National Acupuncture Detoxification Association), Acupuncture for Substance Abuse. As part of her clinical education, Virginia practiced at the TSCA Community Clinic, New York, NY; at the Lincoln Recovery Center, Bronx, NY and at the Pediatrics Oncology division of the New York Presbyterian Hospital, New York, NY.