The Woodlands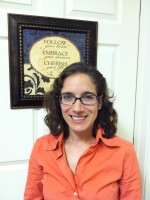 About:
Family and Women's Wellness Clinic/Studio. Specialized intimate treatments created specifically for you. 14 plus years of experience.
Acupuncture & TCM, Therapeutic Massage, Reiki, Yoga, Meditation, Pilates, Wellness Workshops, Intuitive Guidance.
About:
At The Woodlands Acupuncture &; Herbal Clinic, a philosophy of caring governs everything we do:

We truly care for our patients and want you to feel very comfortable with the entire staff.

We recognize that everyone is an individual and our goal is to tailor treatments specifically for you.

We strive to be thorough in everything we do and take the time to be the best that we can be.