About:
Enjoy Healing, again!

We offer a combination of wholistic healing techniques that restore health naturally.

Natural healthcare is essential if you wish to live a longer, higher quality of life. We are all living longer. And, I believe most people would prefer to live their entire life in good health. That's why I offer natural methods, such as acupuncture, Chinese herbal medicines, lifestyle and nutrition counseling, and meditation and relaxation resources, to heal and maintain health.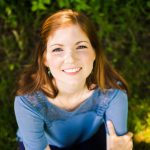 About:
Moon Hill Acupuncture is located in the North Center neighborhood of Chicago, Illinois. Ashlie R Martin, L.Ac., Dipl.O.M. works with women during their fertility, pregnancy, and motherhood journey. She offers physical and emotional support as they traverse the various phases of conceiving, being pregnant, and healing from birth. Ashlie offers in-home treatments during the postpartum period and in the event of bed rest. Ashlie also treats a variety of other issues including digestive problems, migraines, insomnia, injury recovery, and emotional concerns such as grief, anxiety, depression, and stress. Ashlie is passionate about empowering her patients and caring for them as they reach toward a more balanced state of health.