Acupuncture in London and Surrey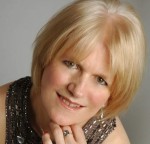 Business Name:
Acupuncture in London and Surrey
About:
For more than 25 years Sue has been helping people address all kinds of health problems, including back and neck pain, sciatica, frozen shoulder, digestive problems and allergies, arthritis, hormonal issues, to name a few. She also works with men and women on fertility problems, with women during pregnancy and with babies and children. Check out our "Acupuncture Benefits" page for more details and modern research references.

London Acupuncture is offering a complete approach to well-being. It's not just about working with a particular complaint; it's about understanding how to maintain your health, cope with stresses and really get the best out of life.