San Antonio
About:
The methods used at my practice are aimed toward giving the body synergism—not just treating symptoms temporarily or numbing pain with numerous medications. I strive to help the body heal itself from within, by treating the root and not just the branch of a problem. I use a wide variety of modalities that best serve the individual needs of the patient: acupuncture, cupping, gua sha, herbal formulas, Tui Na (Asian Bodywork), and Kinesiotaping. These methods can be integrated with Western approaches as well. Your treatment will be a partnership: discussed, understood, and agreed upon. While a particular procedure may be indicated for specific purposes, I believe the path to health is best navigated complemented by knowledge and awareness of a patient's needs and goals.
I am a diplomate of the National Certification Commission of Acupuncture and Oriental Medicine. I received my Master's degree from AOMA Graduate School of Integrative Medicine, one of the most respected acupuncture schools in the United States. My coursework involved 3,000 hours of study in acupuncture, Chinese herbs and herbal formulas, as well as Western medical training, including over 900 hours of supervised clinical training.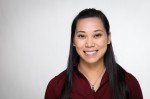 About:
Patricia Lew is a licensed acupuncture in the State of Texas. She is licensed to practice acupuncture and Oriental Medicine. She also practices NAET (Nambudripad's Allergy Elimination Technique) in San Antonio and Alamo Heights. She received her Bachelor of Arts from the University of Texas in 2004 and her Master of Acupuncture and Oriental Medicine from Texas Health and Science University (formerly Texas College of Traditional Chinese Medicine ) in 2007. She is currently a doctoral candidate at AOMA School of Integrated Medicine.