East Troy Acupuncture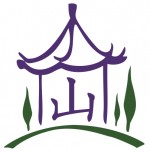 Business Name:
East Troy Acupuncture
About:
Brandon LaGreca, CAc, MAcOM, is a certified acupuncturist in the state of Wisconsin and is nationally certified in the practice of Oriental Medicine (NCCAOM). Drawing upon eight years of clinical experience following three years of master's level training in Chinese Medicine, Brandon has done post graduate work at Nanjing University of Traditional Chinese Medicine in the Jiangsu region of southern China where he specialized in acupuncture and Chinese herbal formulations. Brandon offers a complete line of Chinese herbs and nutritional supplements at East Troy Acupuncture to complement his acupuncture practice. When he's not researching and practicing Chinese medicine, Brandon studies traditional diets and their role as both food and medicine. Brandon is a chapter leader for the Weston A. Price Foundation and enjoys sharing nutrient-dense home cooked meals with friends and family.