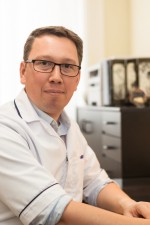 About:
Are you looking for acupuncture in South Dublin to improve your health? Maybe you are suffering of a painful condition and conventional medicine is struggling to help you? Or you feel depressed and don't manage the overwhelming flow of emotions? Or you are trying to conceive and you are looking for a natural way to improve your fertility. Don't look further! We are here to help you get back on track.

Call us today to claim your free 15 min assessment!
More:
I am a fully qualified acupuncturist, a member of the Acupuncture Foundation Professional Association (AFPA) of Ireland and of the British Acupuncture Council. In my practice, I use a technique called "channel palpation" that consists of gently palpating the acupuncture meridians on forearms and lower legs.