Chinese Medical Solutions Acupuncture Center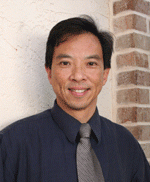 Business Name:
Chinese Medical Solutions Acupuncture Center
About:
Highly popular acupuncture physician in Sarasota born, raised, and trained in China, Rene Ng has been working with Chinese Medicine for over 40 years. His in-depth knowledge of diseases and how the body works has allowed him to successfully help patients suffering from a wide variety of ailments, including Cancer, MS, Headache, Neuropathy, Trauma, Sports Injuries, Allergies, and Diabetes, to name a few.
More:
He also utilizes a special protocol for helping folks address wrinkles, age spots, crows feet, and other aging issues seen on the face with much success. WORK WITH CANCER AND MS Using his strong background in Chinese Medicine, Rene developed a very successful Chinese Medicine program that worked concurrently with Chemotherapy and Radiation at one of San Diego's largest private cancer treatment centers. Also, many MS sufferers have benefited from his treatments, which include herbs, Acupuncture, nutrition, and exercise therapy. ADVANCED INTEGRATIVE LASER WEIGHT LOSS PROGRAM This program combines the power and strength of the world-famous Zerona cold laser with the effectiveness and wisdom of Chinese Medicine to bring you one of the most powerful, integrative all-natural weight loss programs available today. Chinese Medicine and Acupuncture is used to address the imbalance causing weight gain, cellulite and water retention, while at the same time, the Zerona laser dissolves the fat, lipids, and excess water to be later expelled from your body via urination. Results may vary, but the FDA-approved Zerona can help the individual lose up to as much as 3.5 inches off the hip and buttock area in as little as 3 weeks !!! AN ALL-NATURAL INTEGRATIVE APPROACH TO WELLNESS Rene is a STRONG advocate of NATURAL wellness, and believes that the body is a self-healing machine. He works closely with Western MDs to address patients' ailments, and then leverages the best of Chinese Medicine to condition the body to be able to treat these and other health issues. Services offered: – Acupuncture – Chinese Herbal Medicine – Chinese Dit Da, An Mo, and Tui Na Therapeutic Massage – Advanced AcuZ Integrative Weight Loss Program – Stop Smoking Program – Natural Facial Rejuvenation – Natural Allergy Elimination – Arthritis and Neck/Back/Shoulder Pain Management – Multiple Sclerosis Care – Cancer Care – Diabetes Care – Chinese Food Therapy.
Rene Ng (DOM, AP, L.Ac), was born and raised in Macao, China and began training in Chinese Medicine and kung fu at a very young age. He learned Chinese Medicine both from his own family as well as from a number of prominent Chinese doctors while growing up in China. He was also trained in Chinese herbs from the China Academy of Traditional Chinese Medicine, Beijing, China. In addition to being well versed in both Acupuncture and integrative Western Medicine, he is also trained in the highly acclaimed classical Tung Acupuncture system which is renowned for its effectiveness in addressing pain and internal disorders. A very popular, Sarasota-based Board certified and licensed Acupuncture Physician, Rene has a natural passion for wellness and in helping people. He addresses not only the patient's primary symptoms but also focuses on the underlying causative factors behind why they exist. He integrates nutrition and exercise into his treatment plans. This holistic approach, covering the mind, body, and the spirit, presents with results that are far more effective and longer sustaining than when only the symptoms are being addressed. Rene is a winner of Sarasota's "Favorite Traditional Chinese Medicine Physician" award, and has been featured on FOX News and WSLR. He has also been written up in The Observer and DOCTORS newspapers, and can frequently be seen promoting natural health and wellness in the many free community lectures that he gives around Sarasota county. He runs two centrally-located clinics that serve residents from Palmer Ranch, Longboat Key, Sarasota, Lakewood Ranch, Osprey, Venice, and Siesta Key. Dr. Rene can be reached at (941) 773-5156 for appointments, consultations, and inquiries. AWARDS Winner – Sarasota's Favorite Chinese Medicine Practitioner Winner – Sarasota's Favorite Anti-Aging Practitioner.