NYC Sports Acupuncture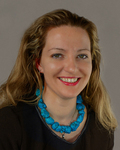 A multidisciplinary clinic that offers acupuncture, chiropractic and massage therapy services. Majority of the cases are musculoskeletal injuries and pain management. We work as a team to address a problem from multiple angles. Most of our clientele are corporate professionals who don't have time to waste and need results right now. The philosophy of our practice is to provide a quick resolution for patients' health concerns. We are conveniently located at the heart of New York City, two blocks away from the Central Park, next to a subway station.
Yuliya Chernyak is a NY and NJ licensed acupuncturist who specializes in pain management, sport-related injuries, stress and PTSD. She has extensive experience working with severely injured car accidents victims, professional athletes and veterans. Yuliya uses a wide variety of therapeutic methods based on individual needs and the tolerance of the patient such as: – Acupuncture and Electro-Acupuncture – Auricular Acupuncture – Cupping – Blood Letting – Gua Sha – Tui Na – TDP Heat Therapy – Herbs – Therapeutic Exercise Recommendations.