Uptown Acupuncture, LLC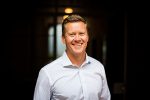 Business Name:
Uptown Acupuncture, LLC
About:
Uptown Acupuncture Denver, LLC is an acupuncture clinic in Denver, Colorado specializing in Orthopedics and Sports Medicine. We have been serving the Denver community in the same location since 2001. Through the use of acupuncture, electro-acupuncture, cupping, tui na and many other modalities we getting you feeling your best quickly and effectively. Come see why we are the athletes choice.
More:
Focusing on low back pain, sciatica, spine problems, neck pain, headache, knee pain, shoulder pain and many others.