Best Health Option Acupuncture & Wellness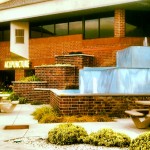 Business Name:
Best Health Option Acupuncture & Wellness
About:
At Best Health Option Acupuncture & Wellness we provide an Eastern holistic approach to your health within a Western world. Our practitioners will work with you and your physician to create an individualized integrative care plan to help you achieve and maintain your wellness goals. Masters Prepared Licensed Acupuncturists treat your specific issues with a plan individualized to your needs. We provide modern approaches to reach your holistic goal while honoring the tradition of Chinese Medicine.
More:
Visit our website to learn about the practitioners of Best Health Option, services we offer, events & classes hosted @ BHO as well as Chinese Medicine in general. Feel free to call and ask us questions or if you are ready to make an appointment our online schedule runs 24/7! Just click the icon from our website or face book page, it's that easy. We look forward to meeting & treating you!