Jennifer Midlane Acupuncture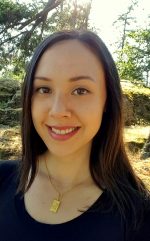 Business Name:
Jennifer Midlane Acupuncture
About:
I am passionate about sharing the unique benefits of acupuncture and Traditional Chinese Medicine (TCM) with my clients. My goal is to promote a happy and balanced lifestyle, free of pain for all those I treat. I have always been inspired by my Chinese heritage but my journey into TCM truly began after a serious motor vehicle accident left me with serious injuries that only began to heal after a course of acupuncture treatments. After making a full recovery, I began formal studies at Pacific Rim College, graduating with my Diploma of Acupuncture and subsequently obtaining my acupuncture license with the Canadian College of Traditional Chinese Medicine Practitioners and Acupuncturists of British Columbia.

My areas of special interest include: neurological conditions, geriatric care, acute and chronic pain management, and sports medicine. I am continually pursuing higher learning in these areas and receive ongoing training to ensure the best results for my clients. I utilize acupuncture, moxabustion, cupping, TCM diet therapy, and lifestyle counselling to design treatments best suited to my client's needs. During time away from the office, I enjoy cooking, gardening, hiking with my dog, and exploring the ocean and forests of Vancouver Island.