Doctor Maya Clinic Inc.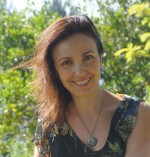 Business Name:
Doctor Maya Clinic Inc.
About:
We specialize in internal medicine, women's health issues, cosmetic face lift, cellulite removal, personology, and emotional health. Our approach to your health includes effective medical care incorporating natural and organic solution for the mind and body. We combine holistic and integrative medicine to help you achieve your goals. We create individualized treatments and nutrition plans for every one of our patients, incorporating healing modalities applicable for each specific case. We are experts in: Acupuncture, NLP, NET, Cosmetic Acupuncture, Cellulite Removal, Personology Analysis, Pain Relief.
Cosmetic Acupuncture, Beauty Cupping, and Cellulite Removal will change your life. We traveled far and studied with masters to bring you the best ways in the world to allow your face, your body, and your skin radiate with health and vitality.
We uncovered unique methods of the Far East to lift your mood, erase your stress, and find your true happiness.