Brent Keime, LAc, MSTOM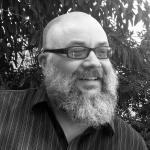 Brent Keime, LAc, MSTOM has been licensed as an acupuncturist in the state of California since 2006 and currently practices in San Diego. Brent is certified as a Diplomate of Oriental Medicine (Dipl. O.M.) by the National Certification Commission for Acupuncture and Oriental Medicine (NCCAOM). Brent earned a Master of Science in Traditional Oriental Medicine from the Pacific College of Oriental Medicine in San Diego, California. While still in school, Brent interned at the UCSD downtown free clinic serving San Diego's homeless population, and he spent two years assisting Alex Tiberi, one of the country's top pediatric acupuncturists. Brent also interned at Rady Children's Hospital in their chronic pain clinic as well as with the hematology/oncology program.
Much of Brent's San Diego acupuncture practice centers on the care of women during pregnancy.  Brent is both on faculty and an administrator for the Nizhoni Institute of Midwifery in San Diego.  Brent works closely with many San Diego area midwives to provide safe, drug-free, natural healthcare for expecting mothers.  This part of Brent's practice includes both the treatment of ailments common to pregnancy as well as maintaining optimal health and wellness for mothers and their babies throughout pregnancy and into postpartum care.
Brent also specializes in the treatment of stress related disorders, pain management and pediatric acupuncture.