KnowHow Acupuncture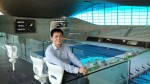 Business Name:
KnowHow Acupuncture
About:
Dr. Tiejun Tang has over 30 years clinical experience. He has studied and worked in 5 different famous medical universities in China. He has practiced in 3 top university hospitals and has taught Chinese medicine in 2 universities. He was appointed as a vice professor of Sun Yat-Sen University of Medical Sciences in 1999, when he worked as post-doctoral researcher.
More:
Dr. Tang used worked in the teaching clinical of Middlesex University since he came to UK in 2005. He also worked part-time for 8 years at the NHS pain clinic in Whittington Hospital. Currently, he is clinical tutor in Park Clinic of Middlesex University and guest lecturer of Middlesex.
Dr. Tang is a council member and the research executive at the Association of Traditional Chinese Medicine and Acupuncture UK (ATCM), as well as the executive of World Federation of Chinese Medicine Society (WFCMS).