Chloe Neims, L Ac. Inc.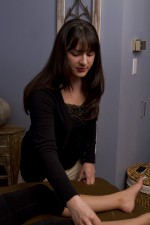 Business Name:
Chloe Neims, L Ac. Inc.
About:
I am a licensed acupuncturist, advocate of women's health, lover of plants and animals. I believe in reducing stress and increasing happiness. I love my job.

As an acupuncturist, I provide more than just acupuncture. I like to use my hands and cupping when muscles and tendons are sore or injured. If food and diet is an underlying cause, let's discuss realistic dietary changes that will help you to feel better right away. You're stressed? Anxious? Need to make a few changes in your life but not sure where to start? Let's talk about it.