Jade and Cinnabar Acupuncture and Oriental Medicine Center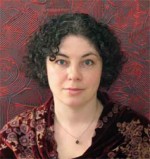 Business Name:
Jade and Cinnabar Acupuncture and Oriental Medicine Center
About:
Jade and Cinnabar Acupuncture and Oriental Medicine Center is dedicated to helping patients heal on all levels of being, restore themselves to optimum physical and emotional health, regain vitality and spiritual well-being, and prevent further illness through acupuncture, Chinese herbal therapy, nutrition and lifestyle counselling.

Our treatment specialties encompass a diverse array of health concerns ranging from acute and chronic pain relief to women's health issues, infertility and pregnancy care, to mental health and overall wellness.

What sets us apart is our philosophy – we practice holistic medicine, treating the entire person rather than the disease and taking into consideration your unique personal dynamics and circumstances.

We provide a comprehensive diagnosis based on a thorough intake and evaluation, design individualized treatment plans specifically tailored to your needs, and take ample time not only to treat you, but to educate you about your health concerns and ways to prevent them in the future.
More:
Victoria Segal, the owner and director of the Jade and Cinnabar Acupuncture and Oriental Medicine Center is a graduate of the Eastern School of Acupuncture and Traditional Medicine (ESATM) in Montclair, NJ – one of the few schools of Oriental Medicine that offers a truly eclectic approach to teaching and a unique curriculum comprised of extensive didactic and clinical training in a variety of different styles of acupuncture. Victoria also holds a degree in Chinese Herbology from the Pacific College of Oriental Medicine (PCOM) in NYC.
Victoria's education and professional training encompasses Classical Chinese Acupuncture based on the ancient Taoist philosophy, Five Element Acupuncture style that emphasizes spiritual and emotional healing, and Japanese Acupuncture in the tradition of Kiiko Matsumoto which incorporates Western perspectives into Eastern medicinal practices, as well as in Traditional Chinese Herbal Medicine – a broad and diverse education in the realm of Oriental Medicine that allows me to develop a comprehensive individual approach to treatment for each of my patients.
Victoria continues to further my training by pursuing extensive post-graduate studies in areas of both acupuncture and Chinese Herbs with such masters of Oriental Medicine as Jeffrey Yuen, Giovanni Maciocia, Thea Elijah, Niki Bilton and Sharon Weizenbaum.