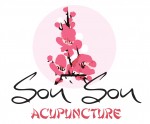 About:
Sonya is a qualified and registered acupuncturist in Brisbane, Australia. Sonya believes that an integration of Chinese medicine and proper nutrition are the key to optimal health and beauty.

About:
Drug free resolution to physical & emotional traumas & ailments. SKILLS & TECHNIQUES include 5 Element Theory, Manaka Protocols, ToyoHari Trained.
Conducted 2 workshops for MoxAfrica in Brisbane for Merlin Young & 1 in Sydney at the 2013 WFAS conference.

In 2002, Phil realised that there were strong correlations with the underlying health problems of his patients and the pre-existing surgical or accidental scar tissue elsewhere on the patient's body. This scarring would cross meridians which clearly demonstrated a solid link to their overall lack of health, some refer to this as Sho. Consequently, Phil discovered and developed a range of techniques using the "Yanagishita" teishin, a gold teishin, or Shi Zhen which is mentioned in the Miraculous Pivot & the Suwen, it is one of the 9 classical needles.
As a result, this amazing technique quickly reduces any form of scar tissue, including keloids, from a severe hindrance of reduced conductivity to enabling the free flow of Ki, so that the scarred skin more closely resembled the surrounding skin tissue reverting to it's natural skin colour. The damaged tissue was revitalised in the affected area and had regained the lost tactile sensations and reduced the size and malformation of the damaged site.This resulted in a workshop presentation at the 2007 AACMAC in Brisbane.

Philip is conducting Scar Rejuvenation training workshops in Europe, Ireland & the UK in 2014. The USA workshops are being planned for 2015.

Use of Teishins for improved Ki/Qi control/performance. Moxibustion using high quality moxa for direct and in-direct applications.