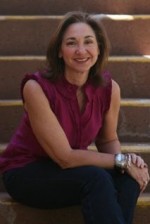 About:
If you are coming to East-West Wellness because
"you've tried everything else," or if you are just
looking for a more holistic and natural way to
obtain total-body wellness, you have arrived at
the right place.
East-West Wellness is a functional medicine
practice. Functional medicine is a science-based
medicine focused on optimizing body function
—in essence, restoring balance and integrity
to core body systems and processes that your
body needs to thrive. When these processes are
disturbed, symptoms arise, which then lead to
disease if not treated.
Traditional western medicine treats symptoms and
typically focuses only on the disease. Functional
medicine is a patient-centered medical approach,
addressing the whole person and examining the core
clinical imbalances that underlie disease.
More:
East-West Wellness is a different kind of
healthcare practice. Here, you will find:
▪ A highly-trained, board certified practitioner
with advanced training in China and experience
working with the world's leading functional
medicine physicians.
▪ A focus on treating the underlying cause of a
condition, not merely eliminating the symptoms.
▪ Safe and effective treatment protocols to restore
balance and harmony within your body.
▪ Realistic, sustainable changes for long-term
results and vitality.