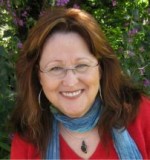 About:
Hello. My name is Sheri DePetro, and I am a licensed social worker and a licensed acupuncturist. My combined practice is unique tending your body (physical) ,your mind (emotions) and/or your spirit. Together we will explore which modality works the best for you and design a wellness program to fit your individual needs.
More:
Sheri is an in-network health care provider for numerous insurance companies.
In addition to her private practice, there is also a wellness community of alternative-healing and spiritual practitioners. The center is located in Suite 200, next to the healing spaces of Sheri DePetro.
Sheri is also an adjunct faculty member at the Maryland University of Integrative Health. Sheri is a registered trainer for NADA, the National Acupuncture Detoxification Association.