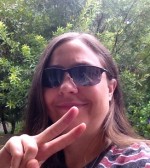 About:
Hello. I practice Daoist acupuncture and qi gong. I also offer cupping, gua sha, Daoist nutrition and Chinese herbal prescriptions. For any questions, call for free phone consultation. My main focus is to offer balance, peace of mind and comfort to all my patients. I will work with your western and other holistic prctitioners so you will have all the help you need to stay well and informed in your healthcare.
More:
I have trained with Daoist priests and a Korean shaman to better understand the roots of Oriental Medicine. Acupuncture does not require any religious beliefs. The only requirement is to show up for your appointment.
Most of my patients seek pain reduction, headache & stress relief, emotional balance, digestive wellness, and concurrent acupuncture to compliment their ongoing chemotherapy & radiation treatments. I treat many other conditions. Call me with any questions or concerns you have.