WellStream Acupuncture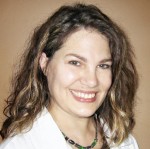 Business Name:
WellStream Acupuncture
About:
Cindy Albon is a state licensed and nationally board certified acupuncturist (NCCAOM) and is certified in Clean Needle Technique (CCAOM) and Cosmetic Facial Acupuncture. She received her Master of Science from Samra University of Oriental Medicine, graduating Summa Cum Laude.
In 2004, Cindy completed an Advanced Studies Program at China Beijing International Acupuncture Training Center, specializing in Gynecology, Internal Medicine, Acupuncture and Herbology. She is the owner of her private practice, WellStream Acupuncture, in Larchmont Village.
More:
Cindy effectively treats a wide variety of conditions, specializing in Stress and Anxiety, Pain Management, Women's Health and Fertility, Cosmetic Facial Acupuncture, and Integrative Acupuncture for Chronic Conditions and Cancer. We offer Electric Needle Stimulation, Cupping Massage, Auricular Acupressure and Chinese Herbal Medicine to restore your body to a natural state of health.